WAUGOSHANCE LIGHTHOUSE

A silent and majestic sentinel, the Waugoshance Lighthouse marks the western entrance to the Straits of Mackinac. This treacherous area of Lake Michigan was the location of the first Lightship, stationed on Waugoshance Shoal in 1832. It was used to help guide the many ships through the area, now known as Wilderness State Park. After nineteen years of service, in 1851, the Lighthouse Board decided to replace the Lightship with the present Lighthouse.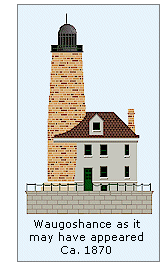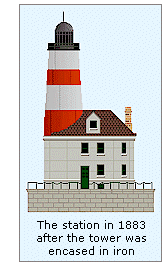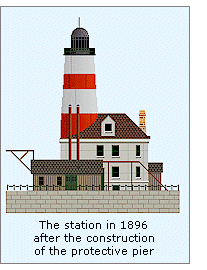 Waugoshance Lighthouse served until 1912, when its services were replaced by the White Shoals Lighthouse. In its glory the Lighthouse sported red and white horizontal strips on a steel encased tower and stone walls that are five and one half feet thick. Also, it is one of only three remaining 'birdcage' lanterns left on the lakes, and is considered one of the most endangered lighthouses in the world. It has lent itself to a rich and varied history, in part, during WW11 it was used as a practice bombing target- yet it still stands. There have also been stories about vandalism. Also, many accounts have been handed down, generation to generation by locals about the 'Ghost of Waugoshance Light'(John Herman's Ghost). He was a jolly sort who was said to tend the light well and who enjoyed a good practical joke.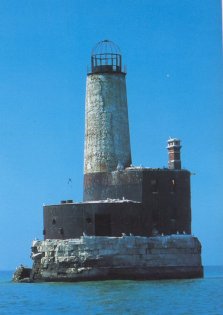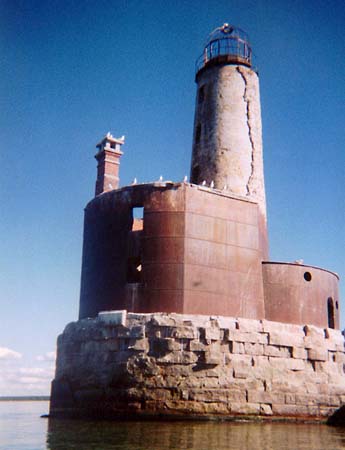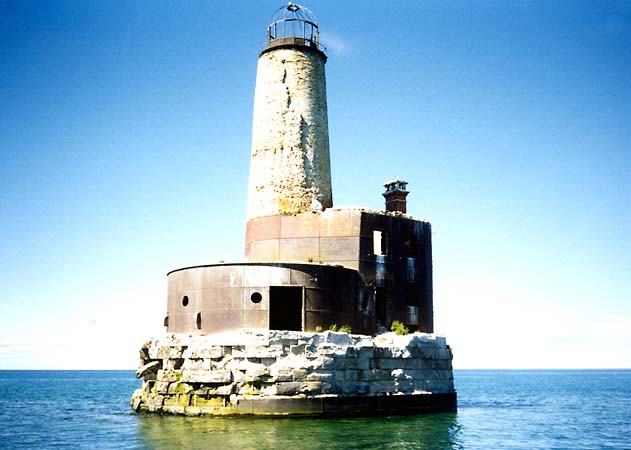 Due to the great advancement of navigational technology lighthouses have become obsolete. What this could mean for Waugoshance Light is the loss of an integral piece of History to the turbulent waters of Michigan. This is a picture of what she looks like today after much work and determination from a caring community. Bravo! Here are some pictures of what she may have looked like in the past.